Feltz Lumber Company: Your First And Only Stop For All Building Needs
Feltz Lumber Company is your one-stop source for quality building supplies in Stevens Point, WI. Why shop from store to store and waste valuable time when we carry all the products you need in one location? We've served this community since 1939, so we know a thing or two about the building supply business. Our team excels at fulfilling your needs quickly and efficiently with seasoned advice, free estimates, top-quality brand-name products, and a one-day delivery service.
WHY START WITH
FELTZ LUMBER COMPANY
Building contractors in Stevens Point know we are the area expert and comprehensive supplier of building products for any type of project. With over 80 years of industry experience, you can depend on us for seasoned advice, free estimates, material consultations and recommendations and unparalleled personal service. From our product experts to our delivery team, we work hard to ensure every project is a success.
We are proud members of the Vertack Buying Group, which enables us to offer you top-quality, name-brand building materials at the best prices. Our long-term relationships with suppliers are the key to providing you exceptional product selections and personalized service. 
PERSONAL ASSISTANCE FROM START TO FINISH
There's a reason area builders like you keep coming to Feltz Lumber Company for all your building supply needs. We provide everything you require for any size or type of project in one location – and we provide the personal assistance you need to get the job done right. More contractors work with us because we truly offer full-service building supply and fast delivery. Schedule an appointment today and see how we can fulfill your orders with fast service and top-quality brand products.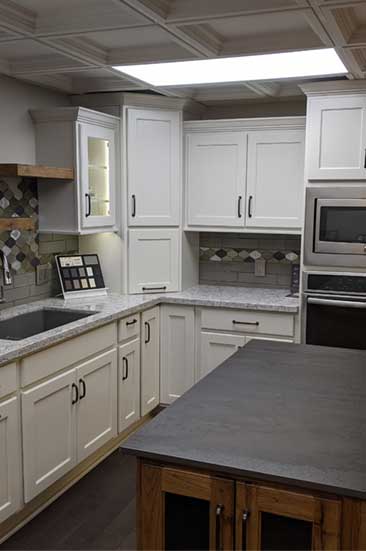 PROJECT CONSULTING
When you need seasoned construction advice and material recommendations, our team has the knowledge and experience to provide expert project consulting on any size or type of project. More contractors depend on us for advice than any other lumberyard or supplier.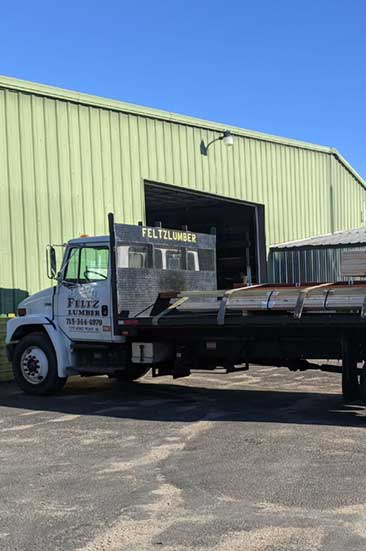 DELIVERY
Feltz Lumber Company not only helps your building dreams come to life by sourcing everything you need in one location, but we also get it to you fast! No more waiting around for the right materials. We offer one-day delivery for your lumber and building supplies to keep your project on schedule.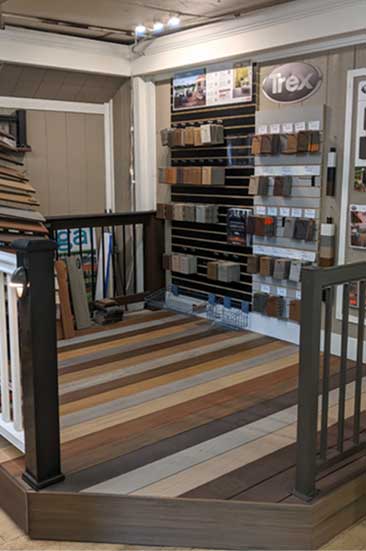 MATERIAL ESTIMATES
Our skilled and helpful team is always available to help you get the right materials for any project. New house construction or home improvement, weekend project or major build, our seasoned experts can provide the most accurate material estimates to help guide your project to completion.
FELTZ LUMBER COMPANY PRODUCTS
Lumber

Fencing

Decking

Cabinets

Countertops

Shingles

Insulation
Windows & Doors

Siding

Trusses

Flooring

Hardware

Power & Hand Tools 

More!
More Builders Get Their Supplies from Us!
We provide all the quality lumber and building products you need for any project in one location, saving you valuable time and lost productivity from running place to place. And you always get the best deal and personalized service to meet all your needs. From top-quality lumber to tools and interior detail products, we have it all! Drop by and explore or schedule a consultation to discuss all your building supply needs.
Get Everything You Need For Your Building Project in One Place
Just look at all the products and building supplies available at our lumberyard and store! Browse our photo gallery for just a glimpse of what is available. Don't see what you need? No problem! Call and schedule an appointment to discuss your project supply needs.
From Small Projects Around the House to Custom Builds
We Have Everything You Need